Development of the Structure and Construction of Seaweed Farmer's Residence in Bantaeng Regency
Pratiwi Mushar

Laboratory of Material, Structure and Building Construction, Architecture Department, Engineering Faculty, Hasanuddin University

Victor Sampebulu'

Laboratory of Material, Structure and Building Construction, Architecture Department, Engineering Faculty, Hasanuddin University
Keywords:
Construction; seaweed farmer; seaweed farmer's residential; structure
Abstract
Seaweed farmer is one of the biggest livelihoods of the society in Bantaeng Regency. The problems of seaweed farmer's residential in Bantaeng city (case study), as follows: First, the excessive utilization of the residence so that the hierarchy of the spatial is not clear. Second, utilizing the structure or construction of the residence as a place of goods storage and as a place for clothes drying that can affect the building structures security. Third, the addition of spatial on the residence without a good planning on the structure and construction of the residence. Fourth, the spatial function for seaweed processing activities built in residential areas and on the residence itself so that seaweed industry processing developed into dense, slum, without sanitation, and unfit for habitation. The purpose of the research is to analyze the structure and construction of seaweed farmer's residence reviewed from its spatial organization and function in Bantaeng Regency. The data are obtained by direct survey and field observation where the interview is conducted by using questionnaire. The society aspiration data were obtained by using Focus Group Discussion (FGD) approach. Techinal analysis is conducted by using qualitative descriptive. The result of the analysis show that: 1) The spatial in the growing and developing residence is influenced by some seaweed farmer's activity and that spatial development influences the structure and construction development of stilt house buildings that are structured or overlapping each other. The construction development is conducted independently by the owner of the residence without an appropriate or standard basic constructions. 2) The concept of the structure and development of farmer's residence maintains the construction system of Bugis-Makassar stilt house but with the procurement of spatial organization as needed by the seaweed farmer.
Key words: seaweed farmers, seaweed farmers's recidence, structure and construction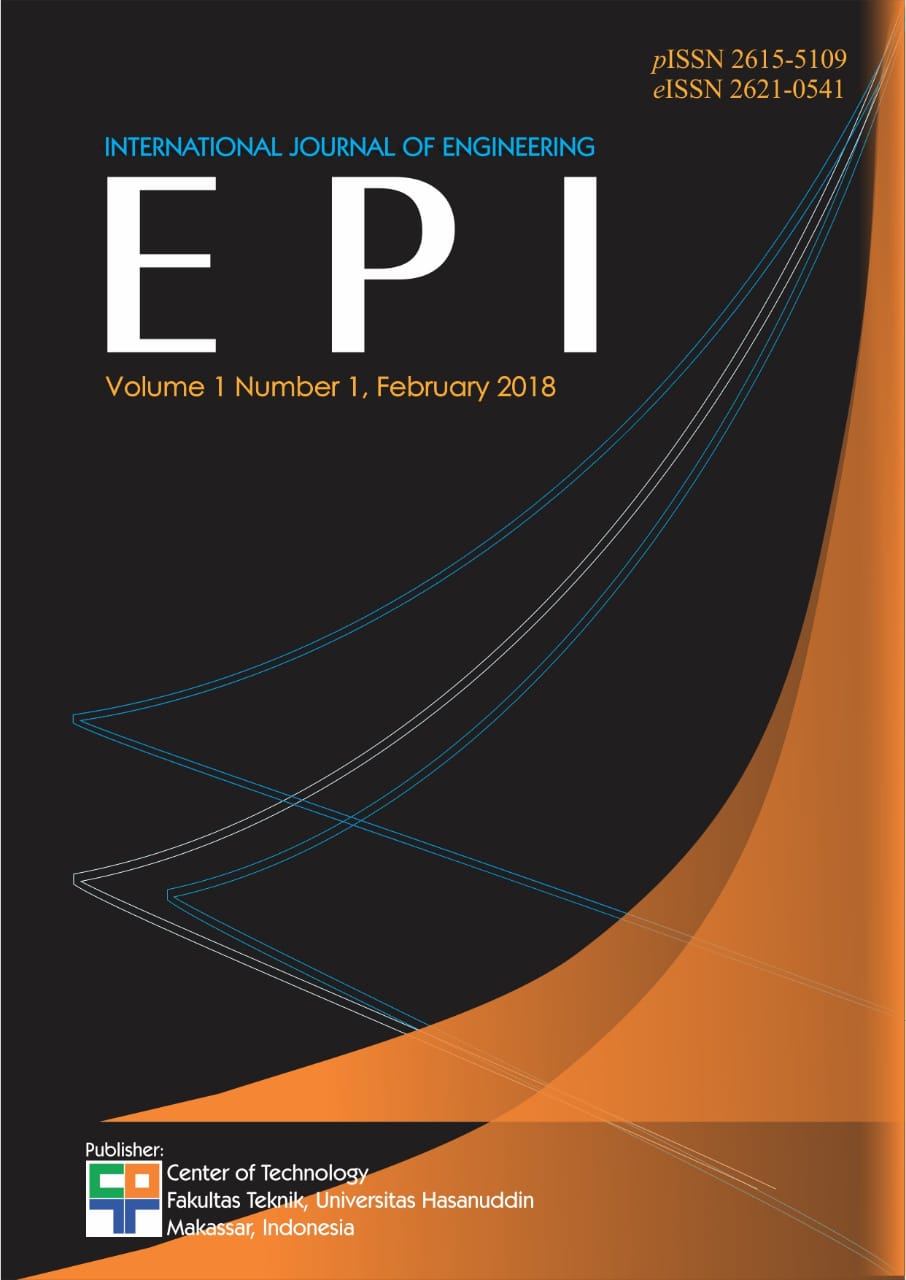 How to Cite
[1]
P. Mushar and V. Sampebulu', "Development of the Structure and Construction of Seaweed Farmer's Residence in Bantaeng Regency", EPI International Journal of Engineering, vol. 1, no. 1, pp. pp. 83-89, Feb. 2018.