Study on Facility Development of Maccini Baji Port as a Minor and Hub Port for Small Island Connectivity
Akbar Makmur

Department of Naval Architecture, Faculty of Engineering, Hasanuddin University

Misliah Idrus

Department of Naval Architecture, Faculty of Engineering, Hasanuddin University

Andi Siti Chairunnisa

Department of Naval Architecture, Faculty of Engineering, Hasanuddin University

Suandar Baso

Department of Naval Architecture, Faculty of Engineering, Hasanuddin University
Keywords:
Maccini Baji Port, Minor Port, Port Development, Small Island Connectivity
Abstract
Maccini Baji port as minor port is a hub of small islands connectivities in Pangkejene and Kepulauan Regency, South Sulawesi. It has strategic role to serve cargo and passenger ship from not only small islands in Pangkejene and Kepulauan Regency but also from outside such as Papua, Maluku, and Nusa Tenggara Timur. Correspondingly, Maccini Baji port has faced the fluctuated increase of visited ships from 2011 to 2018 based on forecasting result by using stepwise and regression methods and has a good potential to be developed especially for cement cargo. This study describes analysis on port facility performance of Maccini Baji and its development. The research result has shown the berth occupancy ratio (BOR) of Maccini Baji port in 2022 will reach 61%. This has become a primarily point to consider in lengthening berth of Maccini Baji port. Therefore, the port berth of Maccini Baji should be lengthened 272 meters where existing berth length is 225 meters. In addition, basin and anchorage area will be also developed where the dimensions of turning basin will be 6 meters in depth, 121.8 meters in diameters, and its area will be 116 m2. The dimensions of anchorage area will be 6 metres in depth, and 105.9 meters in radius and its area will be 35.21 m2. Based on SWOT analysis, some aspects will be considered to succesfully develop Maccini Baji port such as geographic location, port facility improvement, increas of service capacity and facility efficiency, development of hinterland area, local government participation.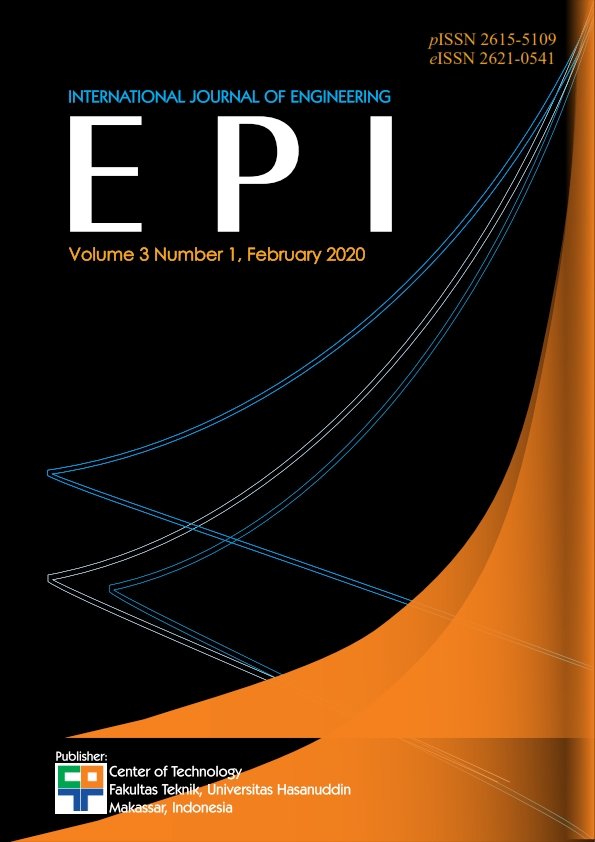 How to Cite
Makmur, A., Idrus, M., Chairunnisa, A., & Baso, S. (2020, September 1). Study on Facility Development of Maccini Baji Port as a Minor and Hub Port for Small Island Connectivity. EPI International Journal of Engineering, 3(1), 69-73. https://doi.org/https://doi.org/10.25042/epi-ije.022020.10
This work is licensed under a Creative Commons Attribution-NonCommercial 4.0 International License.