Design and Fabrication of an Automatic Trash Remover for Open Channel Waterway for Micro Hydropower Plant Application
A. M. Shiddiq Yunus

Energy Conversion Engineering, State Polytechnic of Ujung Pandang

Musrady Mulyadi

Energy Conversion Engineering, State Polytechnic of Ujung Pandang

Apollo Apollo

Energy Conversion Engineering, State Polytechnic of Ujung Pandang
Keywords:
Automatic, MHPP, Remover, Filter, and Trash
Abstract
Mitigation of catastrophic impacts of exhausted pollutants from conventional based power plants could be done by extensively used of renewable energy-based power plants. One of the promising renewable-based power plants that already have technology maturity is hydropower. However, large scale hydropower is based on an appropriate site and not economically effective for isolated and remote small communities. As anticipation, to fulfill the power requirements of these communities, micro-hydropower plants (MHPPs) are applied due to its inexpensive capital and low maintenance cost. Normally, MHPPs projects are finalized from civil construction to powerhouse. A simple trash filter is usually located before the intake of the penstock. This simple trash filter usually causes a problem related to trash collection that blocks the water debit into the penstock intake. The low debit, might cause the turbine's rotation will be reduced which in turn downgrade the voltage and frequency. Low voltage and frequency might harm consumers. In this paper, a new control mechanism based on Arduino Mega of automatic trash removed is introduced.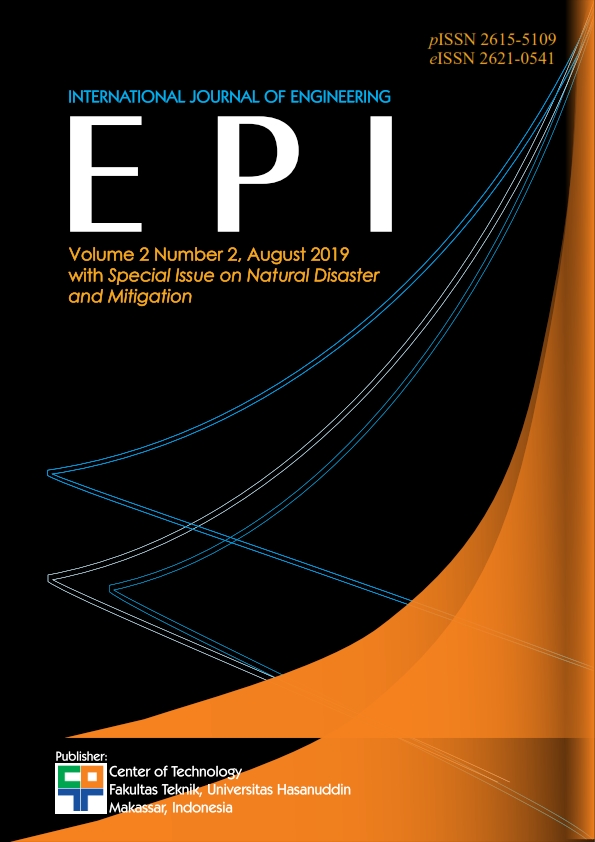 How to Cite
[1]
A. M. S. Yunus, M. Mulyadi, and A. Apollo, "Design and Fabrication of an Automatic Trash Remover for Open Channel Waterway for Micro Hydropower Plant Application", EPI International Journal of Engineering, vol. 2, no. 2, pp. 145-148, Aug. 2019.