The Visitors' Perception Toward the Comfort of Social Interaction in Public Space ( A Case Study in Karebosi Field Makasar)
A Case Study in Karebosi Field Makasar
Andi Muhammad Ichsan

Department of Architecture, Engineering Faculty, Hasanuddin University

Afifah Harisah

Department of Architecture, Engineering Faculty, Hasanuddin University

Abdul Mufti Radja

Department of Architecture, Engineering Faculty, Hasanuddin University
Keywords:
Perception, public space, social interaction
Abstract
Public space has an important role to incresase physical health and social interaction of city communities. Karebosi field is public space which is in the development priority by Makasar city government. Karebosi field is the most ideal facility to represent the concept of an open public space in Makasar. After going through revitalization process, the government still continues to reform and refine Karebosi field functions. This research aims to find out the visitors' perception towards the comfort of social interaction in Karebosi field, and what factors which are influence them as well. This research was conducted in 2018 at Karebosi field, Makasar. The method used in this research is mixed method (qualitative – quantitative). The technique of data collection is done by evidentiary method through data triangulation (observation, questionnaire, and interview). The result of this research can be concluded that the facility in Karebosi field is quite successful in attracting the visitors to do sport activities in public space, yet the level of success is still not optimal because it is still in the range of 60.89%, it is due to the facility development that have not been varied, the facilities are considered as not being able to stimulate the diversity of social interaction and increasing the number in public space. Designing, Karebosi field is not able to give impression and meaning for the people who do the activities in it. It is expected to be a reference for Makasar government in formulating the steps to increase the service quality and the functions of Krebosi field in the future.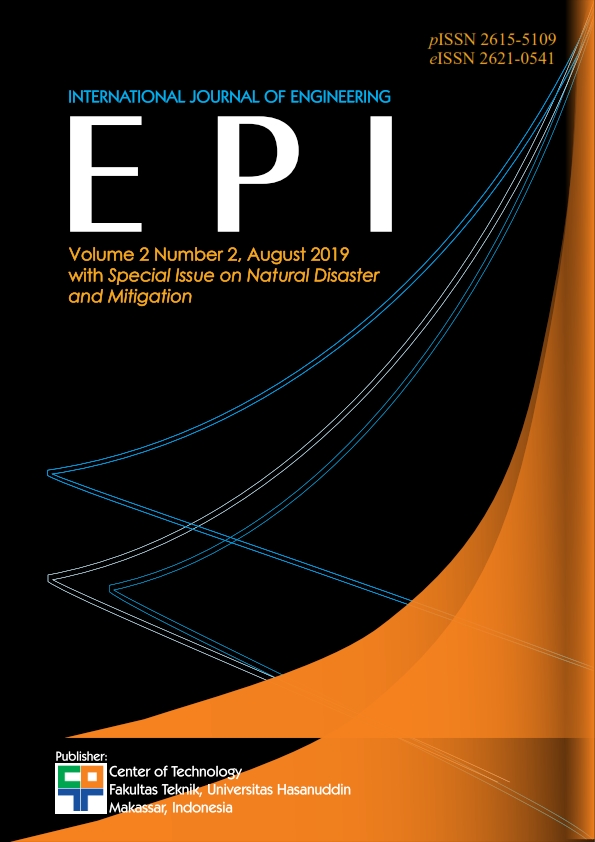 How to Cite
Ichsan, A., Harisah, A., & Radja, A. M. (2019, August 31). The Visitors' Perception Toward the Comfort of Social Interaction in Public Space ( A Case Study in Karebosi Field Makasar). EPI International Journal of Engineering, 2(2), 149-156. https://doi.org/https://doi.org/10.25042/epi-ije.082019.10
This work is licensed under a Creative Commons Attribution-NonCommercial 4.0 International License.