Effect of bamboo leaf ash addition in cemented bamboo chipssand soil mixture
Keywords:
Bamboo chips, Bamboo leaf ash, Saturated and poorly graded sand soil, Environmental-friendly material, Life cycle assessment
Abstract
Utilization of natural materials as a solution to the problems in the geotechnical engineering field has been widely developed. It is necessary to reduce the utilization of cement due to its production contributes to high CO2 emission to the environment. Selection of the natural material considers the potential of availability and workability. Bamboo, as one of the natural resources, is easy to obtain due to its ability to grow in varying conditions. In the form of bamboo chips and bamboo leaf ash, there are high water absorbability and pozzolanic content, respectively. Effect of bamboo materials addition in the mixture to the mechanical properties was investigated. Many variations in the mixture were performed to determine the effect of cement replacement by bamboo material. Aspect of geo-environment becomes the main goal of this study through the utilization of natural materials in soil improvement. Furthermore, the environmental impact by material addition can be investigated by life cycle assessment.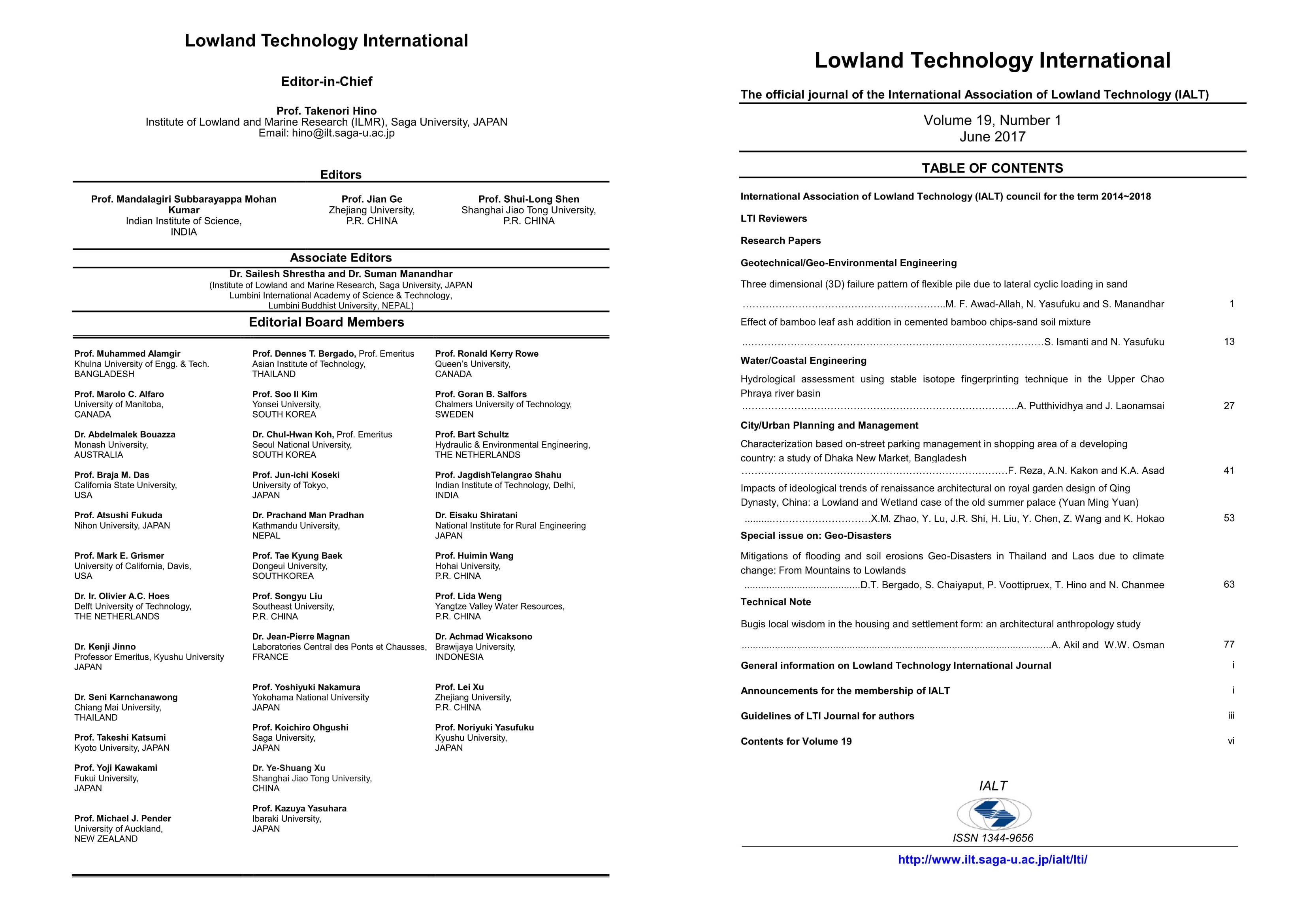 How to Cite
Ismanti, S., & Yasufuku, N. (2017, June 1). Effect of bamboo leaf ash addition in cemented bamboo chipssand soil mixture. Lowland Technology International, 19(1, June), 13-26. Retrieved from https://cot.unhas.ac.id/journals/index.php/ialt_lti/article/view/247