Urban renewal evaluation for traditional neighborhoods based on sustainable community development rating system: A case study in Zhejiang, China
Keywords:
Urban renewal evaluation, Traditional neighborhood, Sustainable community development, Rating system
Abstract
Lacking evaluation systems, urban renewal for traditional neighborhoods has caused serious problems, hindering the urbanization process in East China. Based on the study of the evaluation system with regard to traditional neighborhood renewal and sustainable community development, this paper compares two current sustainable community development rating systems and the adjusting tasks and achievements in the case project. This paper argues that introducing a sustainable community development rating system is a feasible and workable approach to urban renewal evaluation for the traditional neighborhood. The paper extracts the related criteria from the two rating systems and applies them to the design in the case project. The subsequent results verify the necessity and practicality of this approach.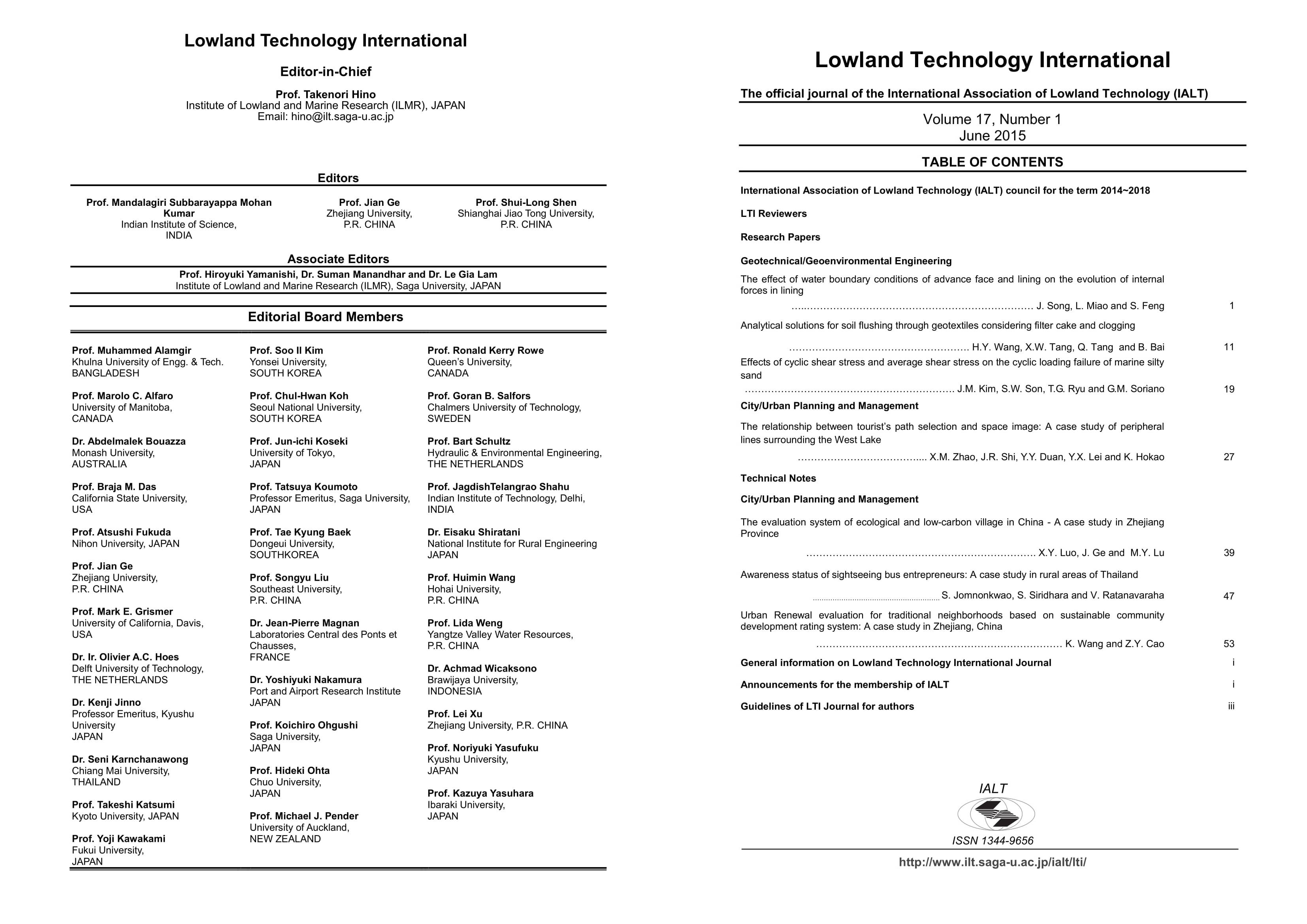 How to Cite
Wang, K., & Cao, Z. (2015, June 5). Urban renewal evaluation for traditional neighborhoods based on sustainable community development rating system: A case study in Zhejiang, China. Lowland Technology International, 17(1, June), 53-58. Retrieved from https://cot.unhas.ac.id/journals/index.php/ialt_lti/article/view/245