Characteristics of Micro Spatial Patterns, Functions and Meanings of the Towani Tolotang's Traditional House
Husnirrahman Jamaluddin

Department of Architecture, Faculty of Engineering, Hasanuddin University

Afifah Harisah

Department of Architecture, Faculty of Engineering, Hasanuddin University

Ria Wikantari

Department of Architecture, Faculty of Engineering, Hasanuddin University
Keywords:
House Function and Meaning, Micro Spatial Pattern, Towani Tolotang, Traditional House
Abstract
The architecture of Towani Tolotang's traditional house has characteristics that represents the identity, activities, social and cultural values ​​of the community. The Towani Tolotang people strongly maintain the relationship of togetherness and unity shown by the architecture of traditional houses. This study discussed and examined the characteristics of micro spatial patterns, functions, and meanings of the Towani Tolotang's traditional house. The study was conducted in Amparita Village, Sidrap Regency, South Sulawesi. The discussion on the architecture of the traditional house of Towani Tolotang was carried out by applying the naturalistic phenomenological method. This type of research is qualitative with the process of collecting data through participatory observation, in-depth interviews, and document studies. Data analysis was performed using descriptive qualitative, describing in accordance with the natural situation. The results of the study revealed that there were two spaces in the spatial pattern of Towani Tolotang's traditional house being the characteristics different from Bugis's houses in general. They were tamping and special rooms. The function of the space was similar to the Bugis's house in general, except the two spaces. Tamping was functioned as a place to receive guests with the status of ordinary people, and the special room was used as a place for ritual and taking prayer for the people of Towani Tolotang. Every space in the Towani Tolotang's traditional house has its own meaning, included tamping which means respect for the traditional leader and special room which means the sacred space.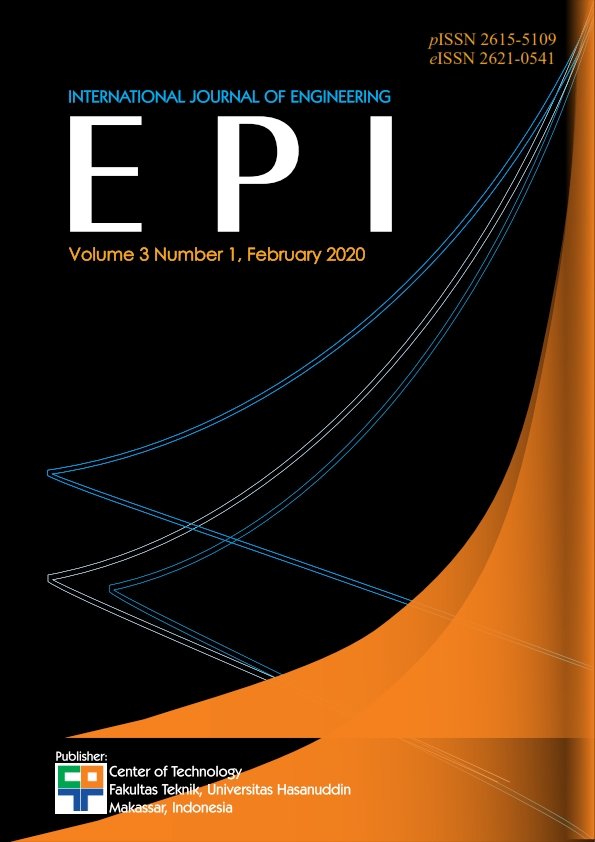 How to Cite
Jamaluddin, H., Harisah, A., & Wikantari, R. (2020, September 1). Characteristics of Micro Spatial Patterns, Functions and Meanings of the Towani Tolotang's Traditional House. EPI International Journal of Engineering, 3(1), 59-68. https://doi.org/https://doi.org/10.25042/epi-ije.022020.09
This work is licensed under a Creative Commons Attribution-NonCommercial 4.0 International License.