Design of Water Quality Monitoring System for Crab Larvae using IOT
Wahyudi Sofyan

Department of Electrical Engineering, Hasanuddin University

Muhammad Niswar

Department of Electrical Engineering, Hasanuddin University

Andani Achmad

Department of Electrical Engineering, Hasanuddin University
Keywords:
High Mortality, Larvae, Monitoring, MQTT Protocol, Node-Red Application, Crabs
Abstract
Abstract Water quality is one of the determining factors in maintaining survival and growth of crab larvae, therefore we need a tool that can monitor water quality which includes temperature parameters, pH and salinity in real time and online in crab larva culture. This system consists of several sensor nodes with the main component being Arduino Uno which is connected by several sensor nodes as a publisher and Raspberry Pi 3 (RPi3) board as a broker. Data from each sensor node will be sent to brokers with different topics - and stored to a database using a wireless network. The application system used with the MQTT (Message Queue Telemetry Transport) protocol uses a red node. Red node will display data of each sensor node in the form of gauge and graph. In this study a water quality monitoring system was designed and developed. This tool uses the MQTT (Message Queue Telemetry Transport) protocol to display sensor node data in real time.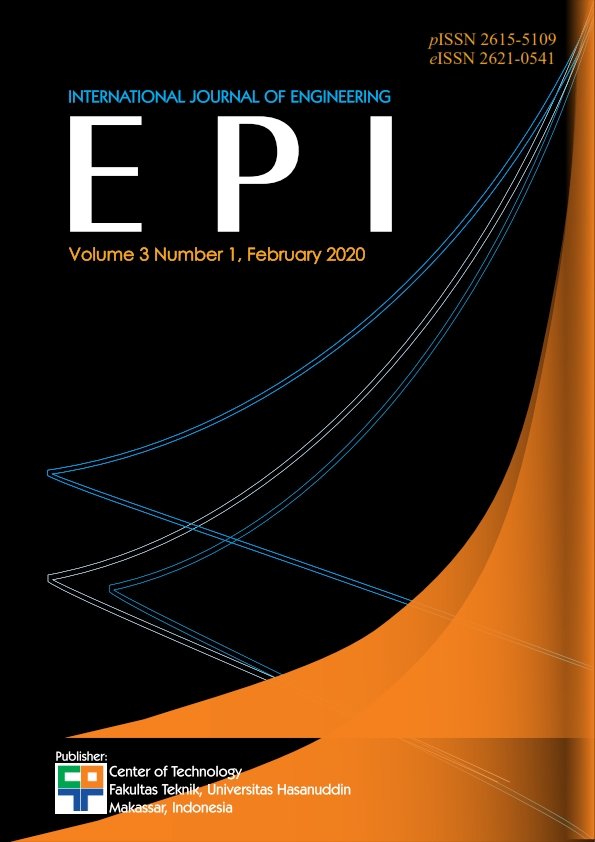 How to Cite
Sofyan, W., Niswar, M., & Achmad, A. (2020, September 1). Design of Water Quality Monitoring System for Crab Larvae using IOT. EPI International Journal of Engineering, 3(1), 46-49. https://doi.org/https://doi.org/10.25042/epi-ije.022020.07
This work is licensed under a Creative Commons Attribution-NonCommercial 4.0 International License.